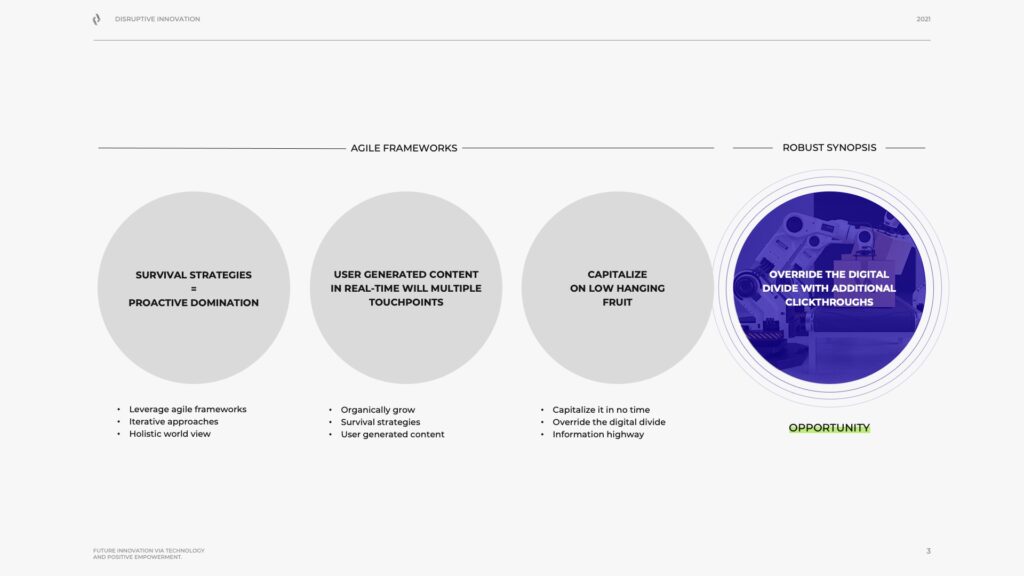 Pitch Deck Presentation
Sell your story to the investors

---
Pitch deck presentations are one of the hardest. Convince someone in just a couple of minutes that your idea deserves their money.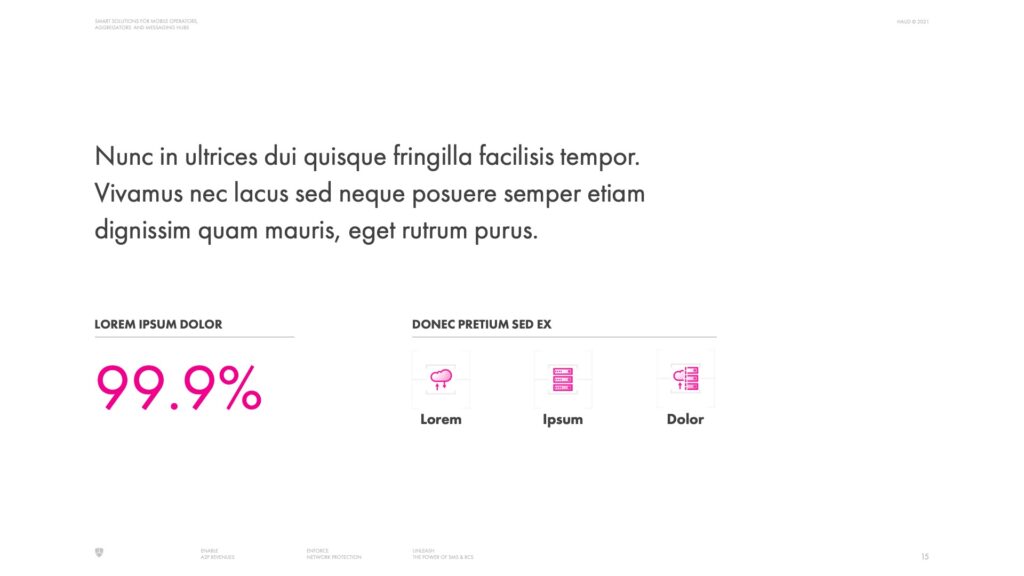 B2B Solution Presentation
Complex ideas into simple slides

---
Cyber security solutions are not the easiest ones to explain and sell. That's why it's important to emphasize benefits over features.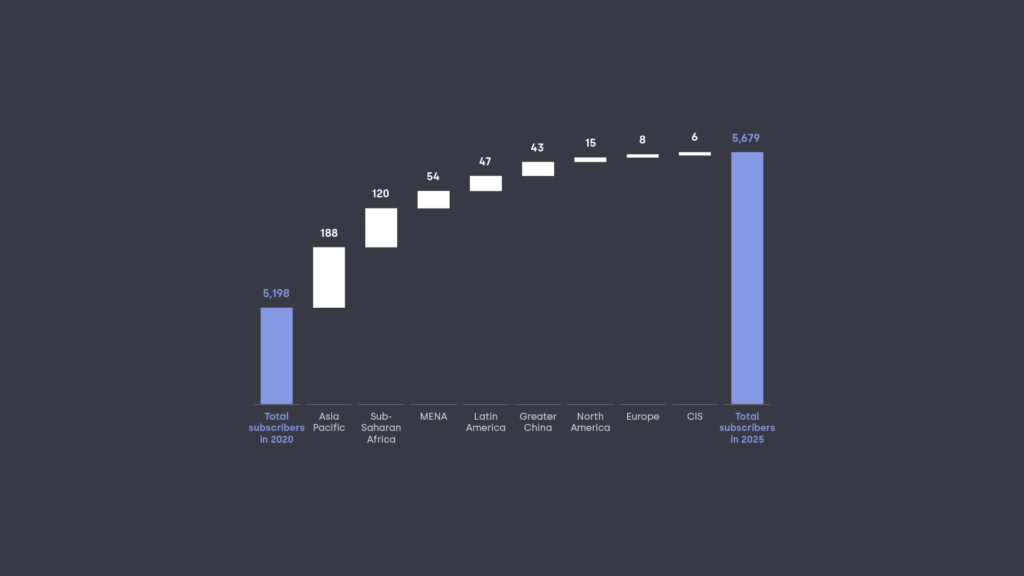 Product Presentation
Data Visualisation
---
Numbers surround us everywhere. In the business world, they are used to convey the story or to persuade ideas. That's why it's such important to make sure they are clear and easy for the viewers.
This section will be available shortly